Mar 15th, 2022
5 Women-Led Nonprofits to Support This Month
Volunteer for these incredible organizations.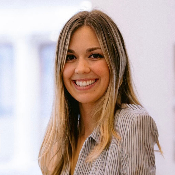 There are many exemplary nonprofit leaders and organizations within the Catchafire community, which is why we love a reason like Women's History Month to elevate those doing incredible work. With nearly 37%* of the nonprofits registered on Catchafire serving women and girls, there are many opportunities to get involved and share your support.
Read on to learn more about their missions and how you can support them this month and beyond.
---

Delighted to Doula
The United States has the highest maternal mortality rate of any country in the developed world – and Delighted to Doula aims to reduce these deaths by providing free or low-cost postpartum support and education in underserved communities. The organization serves expectant mothers of the greater Dallas community as they recover from childbirth and begin to care for their newborns.
Learn More. Volunteer. Follow.
---
Ladies Empowerment & Action Program (LEAP)
LEAP is a nonprofit reentry program that provides education, housing, and employment to formerly incarcerated women. One of the most marginalized groups of women is those who have experienced incarceration. With this in mind, they provide transformational education, entrepreneurial training, and mentorship to serve as a model, voice, and advocate for the power of rehabilitation over retribution.
Learn More. Volunteer. Follow.
---
Repurpose Wardrobe
Repurpose is a grantmaking nonprofit that donates 100% of net proceeds from resale luxury items to organizations that support the health and wellbeing of women and families. In addition to supporting select organizations, their operations empower women from underresourced backgrounds through mentorship and workforce opportunities.
Learn More. Volunteer. Follow.
---
Society of Extraordinary Women
Society of Extraordinary Women is a group of dedicated professionals committed to making a difference in the lives of young girls, and making a positive impact in our community. They empower women and girls to discover their extraordinary selves through education and mentoring in leadership development and technology, preparing them both academically and professionally.
Learn More. Volunteer. Follow.
---
Stand 4 Sisterhood
Stand 4 Sisterhood was founded by Marguritte S. Johnson with a mission to strategically strengthen the socio-economic conditions of underserved girls and women via mentoring, personal growth, professional development, prevention, and peer to peer support.
Learn More. Volunteer. Follow.
---
At Catchafire, we are smarter, faster, and stronger because at our core we are women majority, woman founded and women-led. And we work with a nonprofit workforce that is 70% women. We celebrate you this month, and every day.
Looking for more volunteer opportunities? Find a project here.
---
*25% of registered organizations identified the communities represented in their target population (2816 organizations responded) and organizations can select more than one response. Learn more here.
Share this article
Copy the link, then close this window.