Mar 29th, 2022
Expanding DE&I Support for Nonprofits
Our work with the Michigan Health Endowment Fund.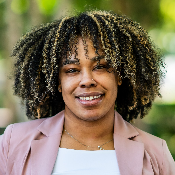 When nonprofits and volunteers arrive at Catchafire's capacity building project catalog, they are met with 150+ tailorable project templates. Nonprofits can choose to list projects that address their myriad of needs — from marketing, to human resources, to professional development — and have a skilled volunteer professional on Catchafire complete the work. To our typical nonprofit member, this may seem like an all-inclusive list that checks all of their programmatic and operations boxes. But what many Catchafire members do not know is that our project menu list represents a set of strategic offerings that we're constantly striving to make innovative, inclusive, and immediately actionable. As we work to meet the ever changing needs of nonprofits and create a memorable experience for volunteers, we know there are needs that must be carefully and thoughtfully added to our catalog of projects.

Catchafire's Strategy & Innovation team has commenced work on developing a scalable, paid consulting offering with an initial focus on Diversity, Equity, and Inclusion (DE&I) nonprofit needs. Experts in this field are in high demand, and DE&I is a multidisciplinary topic that requires extensive training and education—and most nonprofits lack the opportunity to explore this topic without extended resources and capacity. DE&I support can allow nonprofits to significantly broaden their reach, engage in equitable practices, disseminate inclusive messaging, and increase their chances of overall success. Without this critical research step, we can only recommend Catchafire nonprofits work with a DE&I consultant outside of Catchafire for a comprehensive approach, and offer our current project list to help you start to assess related needs.

In the coming months, we plan to identify and vet DE&I consultant partners for the pilot, and will compensate them for their assistance in the research phase and building out of this offering. The DE&I field is primarily BIPOC-led, and we want to promote pay equity in ensuring that these expert individuals are fairly compensated.

The development of a potential paid consultant offering will enable us to explore this feature for other subjects that aren't currently fulfilled by our existing product and marketplace, like legal services and local fundraising.

Michigan Health Endowment Fund and Catchafire Unite To Explore Paid Offerings

In partnership and coordination with the Michigan Health Endowment Fund, the initial phase will take approximately 14 months and include nonprofit research group development, nonprofit research design and execution, working with DE&I consultants, and designing a DE&I services offering.

During this initial phase, we aim to uncover a more in-depth understanding of the DE&I needs of our nonprofit communities, and secure our position to engage in more equity-centered work moving forward. Our research and analysis seeks to answer the following:

How do people, cause areas, and communities use DE&I services?
Are DE&I needs different across racial identity groups?
What evidence or implementation gaps exist in our approach and the DE&I consultants we choose? How might we address them? Who and what variables are being left out?
How will different grantmakers and changemakers leverage a DE&I offering?

---
If you're interested in learning more about Strategy & Innovation at Catchafire, email Betsy Enriquez at [email protected].
Member sponsor
Share this article
Copy the link, then close this window.